Social Distancing Floor Decal Anti-Slip Indoor Dry/Wet Areas 12" Circle
$7.50
Social Distancing Floor Decal Anti-Slip Indoor Dry/Wet Areas 12" Circle
Size: 12"

Print: Full color digital print on anti-slip media
Purpose: Social Distancing Decals for Shopping Malls, Fast Food, Pharmacies, Museums, Shower, Bathtub, wet areas (even inside pools), Sauna and other indoor smooth surfaces like tiles, marble, concrete, linoleum, porcelain and vinyl.
These can be used for short and medium term applications.
Is applicable on smooth indoor and wet surfaces
Tolerates water in showers, swimming pools, etc.. (applied dry)
Extremely secure with its slip-resistant surface
Very robust and easily removable
Good chemical resistance
Material: 3 mm Adhesive Air Release (for easy mounting) White Vinyl with Anti-Slip Over laminate
Design: Choose from 7 free designs provided. Actual prints DO NOT HAVE WATERMARKS (Docs and Images logo)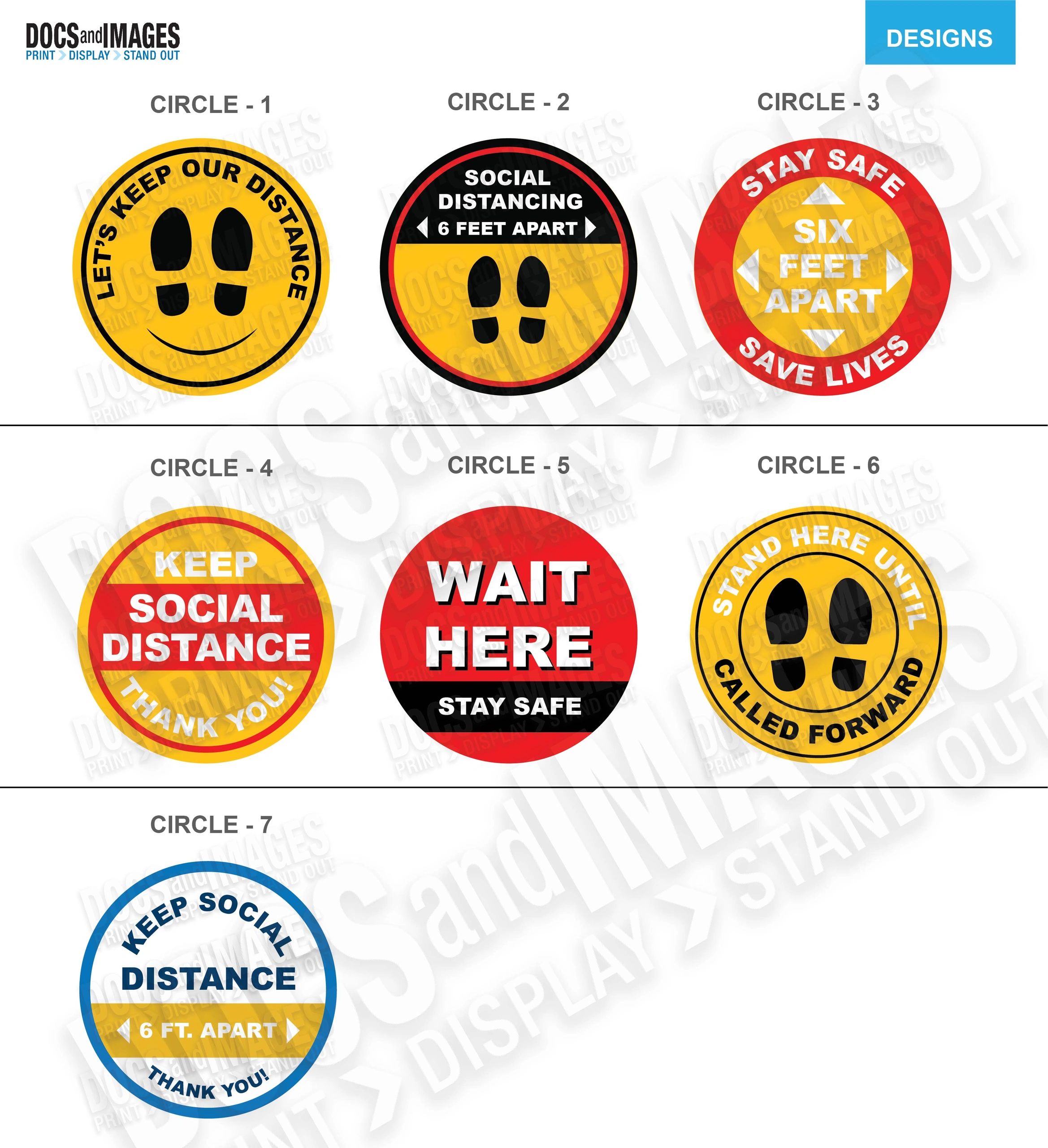 Shipping: Calculated at Check-Out page upon filling out shipping address form.
Need a different Social Distancing product? Click here for more choices.