EXERTUS Exclusive Business Card Artwork & Print (Standard 3.5x2)
$31.00
PLEASE READ BEFORE PLACING YOUR ORDER

These business card designs are for exclusive use of EXERTUS FINANCIAL PARTNERS (EFP), its owners, employees, agents and authorized members.
For design with photo, please email your high resolution picture to design@docsandimages.com along with your order number. 
YOUR PURCHASE INCLUDES
Set custom design

Customization (text and photo contents from each buyer)

One (1) proof*

File set up

Full color printing  

Cardstock Paper Selection

Paper samples are available in our shop and at EFP office in San Jose, CA. Please contact us if you would like paper samples to be shipped to you. Shipping or delivery charges apply.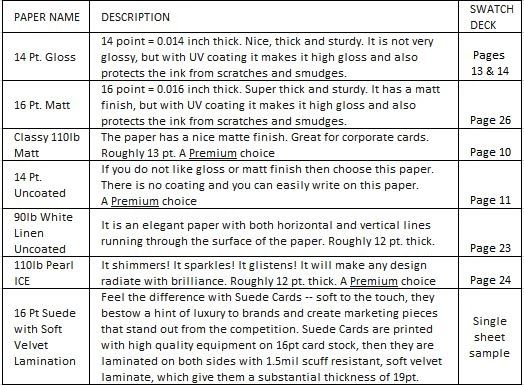 TERMS AND CONDITIONS
1. All orders received are subject to EFP's and Docs and Images' approval.
2. CHANGES ON ORDER
If you would like to make any changes after you placed your order, please send us the details through our Contact Us page. We will do our best to respond to you immediately or within 1 business day.
3.  PHOTO
If you chose a design with photo, please send us your file here after placing your order.

4. TURN AROUND TIME
Orders are processed within 24 hours or 1 business day
The production time you selected refers to the actual printing and quality-check time. It starts the day after you approved your Final Artwork. Add 1-2 business days for PDF proof, and 2-3 business days production time for hard copy proof.
5. PROOFING*


Please take time to proof-read your Artwork Proof. We will send it to you via email in 1 to 2 business days after we process your order.
The contents of your Artwork Proof is completely based on the information or materials you provided. Any new text, photo or content that you'd like to use after we sent you the Proof will incur additional cost and extra time for another round of proofing. So please ensure that you submit all the necessary information when you order so one round of proofing will be enough. Another round of proofing, unless the errors were made by us will incur an additional fee of 50% of the total order cost. 
6. SHIPPING
Your order will be shipped within 24 hours or 1 business day from the time your business cards are completed and quality-checked. The shipping time will depend on the shipping method you chose. 


Will Call 
FedEx Ground, Starts at $9.99 (Recommended) :  Guaranteed 1-2 business days within California; 2-7 business days outside California (varies depending on location)
USPS: With lower rates, generally, but delivery time not guaranteed (based on our experience)
For overnight or expedited shipping, please contact us. We will be happy to help!
7. REFUND POLICY
All sales are final. In the event that we printed the file that you did not approve we will re-print your order using the correct file. If you opt not to reprint, applicable credit will be applied to your next order. Credit must be used within 60 days.
If we mutually agree on a refund, we will refund the printing cost you paid for. 
 
Thank you very much for taking the time to read our terms and policy. We truly appreciate your business!